Fobo Bike TPMS
Operational pressure range: 0 to 600kPa (87psi)

Operational temperature range: -40 to 85°C 

Tire sensor battery life: up to 2 years (at 25°C rated temperature)

Water & Dust resistant: IP57

Tire sensor weight: 10g each

Certification: FCC, CE, BQB and RoHS

Sensor structural threshold: 350N ball pressure intensity test

Mechanical & Environmental Reliability Testing Standards: IEC 60068-2-2, IEC 60068-2-1, ISO 21750, IEC 60068-2-29, IEC 60068-2-5, IEC 60068-2-32, ISO 15184, ISO 2409, SAE J2657

Compatible with Android 4.3 and above as well as iOS 7.1 and above
Requirement to use optional T-Valve

 
Required rim hole size to fit T-valve
---
D1 is the required hole diameter to install the T-valve. Suitable for rim valve hole of diameter 11.3mm or 8.3mm. This requires installation at a tire shop. Refer to Specification section for fitting details.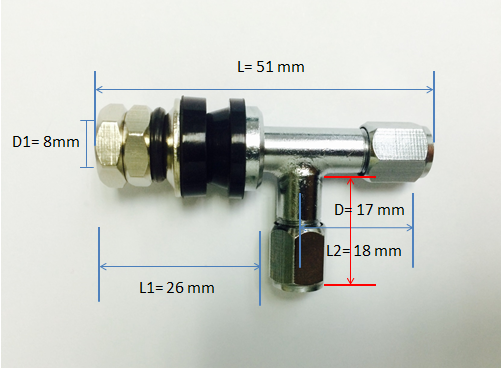 Please ensure sufficient clearance between installed FOBO Bike sensor and any part of the bike. There is a risk of damage to the sensor or ripping off valve from the rim or sudden air leak if clearance is insufficient; the valve may deflect under strenuous vibration. 
We recommend at least 10mm(1/2") and 5mm (1/4") of clearance for installation on a rubber valve and a metal valve,respectively. 
RUBBER VALVE: FOBO strongly recommends use of sensors with only metal valves as many as user finds that it is difficult to determine the fitness conditions of rubber valves. Use of sensors with rubber valves can cause a leak of tire blowout which it turn leads to sudden loss of control of the vehicles that subsequently leads to an accident and serious injuries. If user choose to use rubber valves, users must regularly check if the valves are fit to use. FOBO is not liable for any untoward consequences.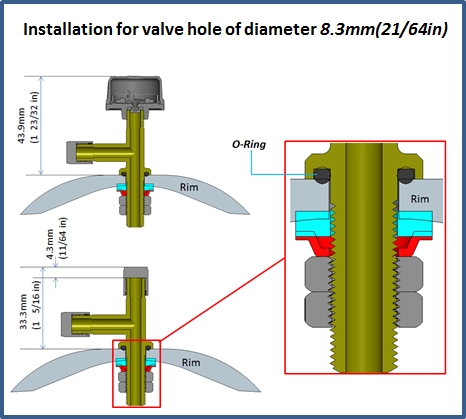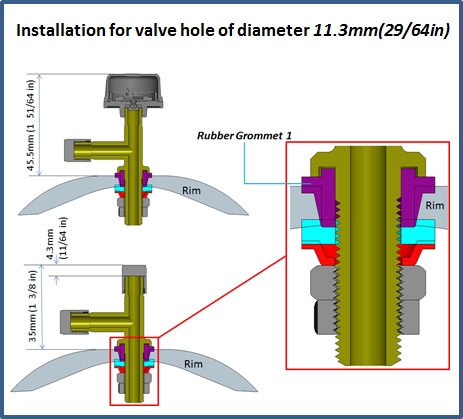 Check clearance! An installed sensor has a potential to interfere with any part of the bike, eg a brake caliper
---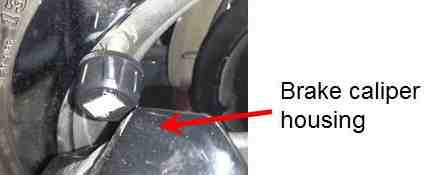 For short type of straight valve, sensor may lack clearance from rim (valve and rim clearance too narrow)
---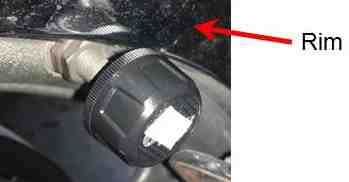 FOBO Bike Sensor Dimension
---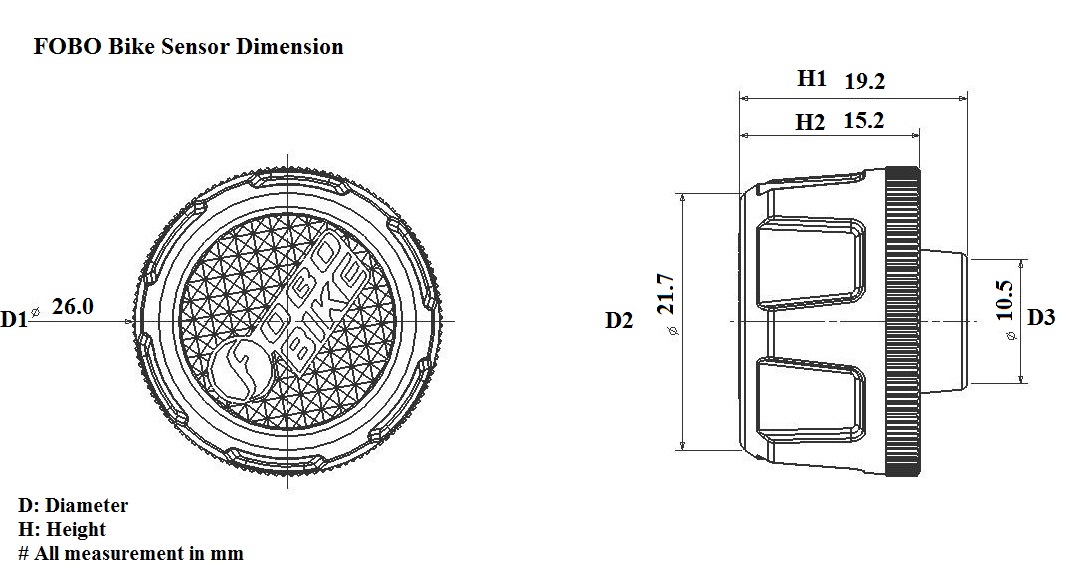 ---
---
We Also Recommend
---